Meet your instructor...
Kiara McBain E-RYT500, YACEP
Twenty years of practice and a decade of teaching led Kiara to create the Ki Yoga school. Her mission is to empower teachers with knowledge and confidence.
My story
Ki Yoga is the alchemy of Eastern philosophy and Western science. In a Ki Yoga class you'll always find philosophy supporting physiology and science supporting tradition. Ki Yoga aims to share perennial yogic truths within the paradigm of our modern science-based Western culture. The Ki Yoga approach stands on the 5 Pillars of Practice; always providing Anatomical Sequencing, Mind-Focused Theming, Rubber Band Method Assists, Teacher-Student Mentorship and great Music.

Kiara believes yoga is for the mind as much as it is for the body. She believes everyone can practice and benefit from Ki Yoga. She has taught classes in yoga studios and gyms, at resorts, in corporate offices, juvenile centers and country clubs. She has taught to at-risk youth, celebrities, varying kinds of athletes, individual's suffering with physical and psychological illness and to advanced and beginning yogis. She has spent more than 3,200 hours teaching students one-on-one and leading groups in classes, workshops, teacher trainings and retreats.

Kiara began creating and leading yoga teacher trainings in 2016. She now provides online teacher trainings, Ki Yoga 200 & 300 trainings in-person in Santa Cruz, CA and a 3-week immersive Samasthala 200hr training in Bali. Recognized by lululemon athletica as an exceptional yoga instructor, she has been a lululemon ambassador twice since March of 2016.

Believing in the power of alchemy, Kiara compliments her Ki Yoga with Tension & Trauma Releasing Exercises (TRE), Massage Therapy and Heartmath Institute Techniques.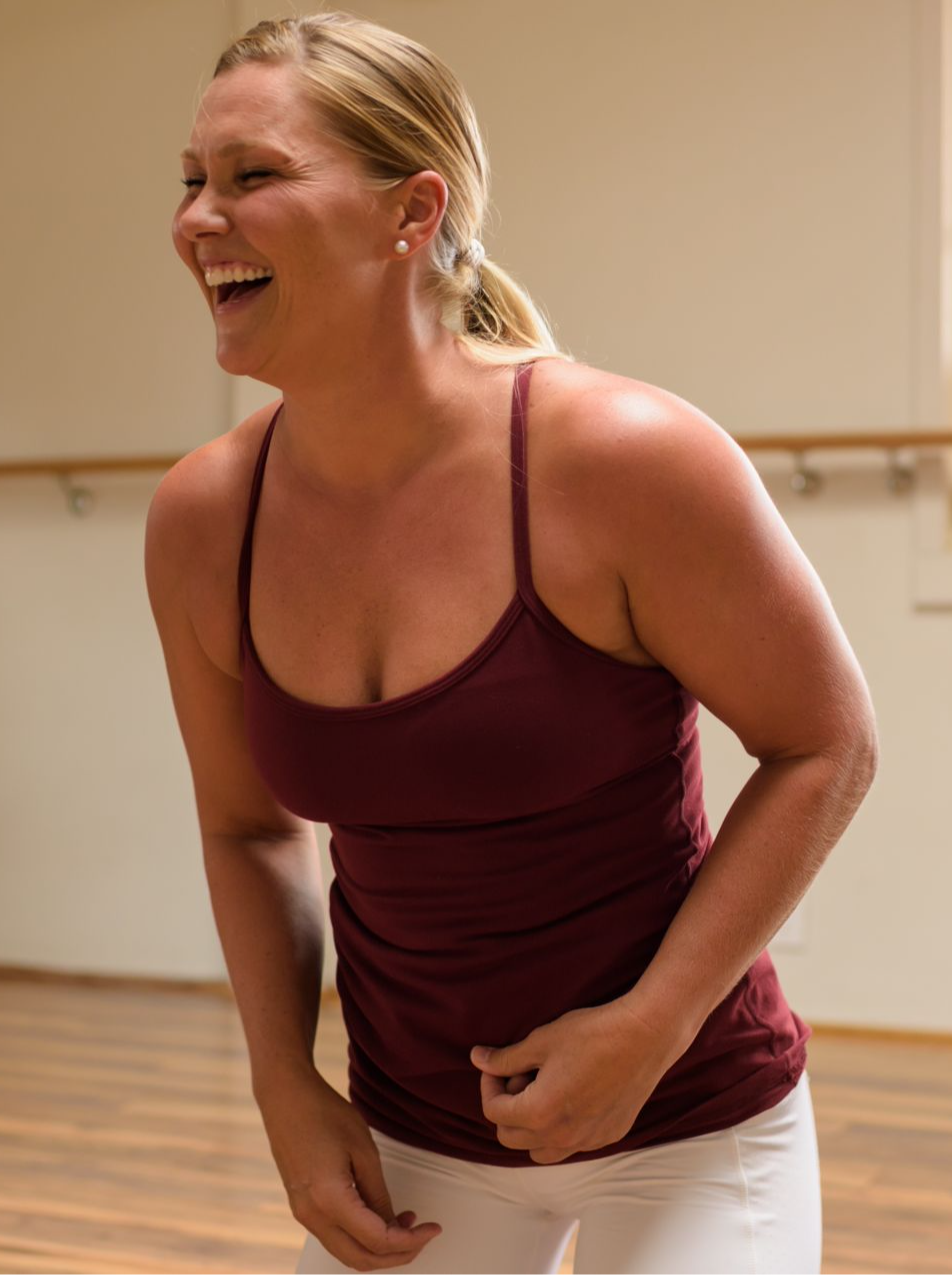 Students love
Ki Yoga
I gained a lot of insight from the Sutras course. Prior to this course, I did not feel very comfortable discussing the sutras, as I only knew little bits and pieces and felt I would sound very amateur trying to discuss these concepts. I now feel I have my own understanding of the sutras, and how they actually apply to life, yoga teaching, and being a student of yoga. I think anyone of all ages could benefit from this course.
-Ashleigh
Kiara's knowledge and attention to detail continues to exceed that of all trainings I have completed thus far, including college anatomy courses, pilates, and barre trainings. She has an extensive knowledge when it comes to anatomy that is parallel to that of my anatomy professors. What I most enjoyed about her YTT is her ability to make anatomy understandable and accessible to anyone seeking to learn more about anatomy and how to apply it to their every day teachings. I can confidently say that her trainings have made me a better instructor.
-Kiabeth
Kiara is gifted with strength and intuition and is an incredible leader. She has a deep understanding of all aspects of yoga; her classes incorporate a vast knowledge of anatomy, history and energy. When Kiara is leading a class, workshop or training, you sense quickly that you are in very capable hands and you will leave more open, stronger, wiser and a little closer to unlocking the secrets of the universe.
-Elizabeth
Created with